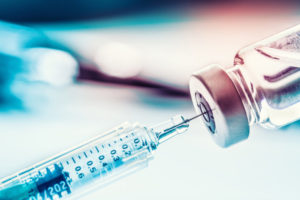 As states throughout the country start to rollout vaccine distribution for COVID-19 vaccinations, there has been some confusion and difficulty for those trying to get vaccinated who may be in the correct age range to receive the vaccine. While the rollout here in Connecticut has been one of the best in the country, there are still some things you should know when seeking out your spot in line.
Following these three important steps will make sure you don't fall victim to scams and will allow you receive the vaccine in the shortest amount of time as possible.
1. Currently the vaccine comes in 2 doses which need to be administered at two separate times. If you receive your first vaccination, make sure to schedule your follow-up to receive the second dose while you're at the vaccine site.
2. The COVID-19 vaccine is covered by Medicare. You should not have to pay to receive it and if you are asked to pay for it, beware and find another location to get vaccinated.
3. The best place for accurate COVID-19 vaccine related information is your local health department website. If you're local health department website is not updated, call them and get the appropriate information. There are many websites that are giving bad information. The only trusted resource is your local health department.
It can be difficult to sort through all of the COVID-19 related information, but if you only go to trusted sources you will understand the steps you need to take to get safely vaccinated.