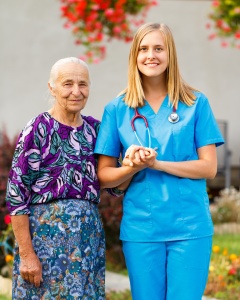 Mission Statement:
Promoting independence, healing, and comfort through quality and compassion to exceed our patients' ever-changing home care needs and expectations.
When deciding on a healthy lifestyle or home care agency in CT for your loved one, we know what you're going through. We know you want someone experienced, knowledgeable, attentive and professional with the highest standards for integrity, compassion, and courteousness.
We treat your family like our family. We're a family-run business with over five decades of experience in the healthcare industry. Our CT home care agency professionals are registered nurses (RNs), licensed practical nurses (LPNs), physical therapists, occupational therapists, speech language pathologists, medical social workers, and certified nursing assistants (CNAs) at the top of their professional careers. We only employ those professionals with years of experience in patient care. See our open positions here..
Masters in Home Care is:
Medicare certified
CT licensed
HIPAA compliant
Fully insured