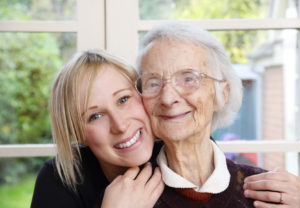 It is that time of year where we all make a resolution about things we'd like to improve on in the new year.  We often make financial resolutions, business resolutions, and healthy living resolutions, all of which are very important.  This year, our goal is to help you make and stick to your family resolutions.
Taking care of an aging parent or loved one can be a real challenge.  Paying for a home health care service in Connecticut is often the best way to really make sure that his/her care is consistent and accurate.  Even with the benefit of our services though, you can also do things that will help make life more comfortable and less stressful as your loved one ages.
Here are three resolutions that we recommend to help you and your loved one make a happy and healthy 2019.
Resolution #1: Declutter:  There is a new show on Netflix that is all about decluttering your home and making it into a stress-free, live-able space.  The second episode is about a son who comes home to help his parents declutter to live in an environment where they can age comfortably.  After a month or so of decluttering and donating, the home is much more open and comfortable for his aging parents.  It may take some time to completely declutter their home, but it can also be a healthy exercise for you and your siblings to do.
Resolution #2: Monitor their diet: Diet is one of the best ways to maintain a healthy lifestyle and this is even more true as your loved one ages.  Most people don't take too kindly to being told what to eat, but a few gentle nudges in the right direction can make all the difference in the world.
Resolution #3: Go for a walk: If your loved one is mobile, visiting and walking with them can be both good for their heart health and for your mental health as well.  If you can commit to going for a walk with your loved one once or twice a week, the benefits will be immeasurable.
Making and keeping resolutions can be a challenge for any age, but especially those who are aging in place.  Your help can mean the world of a difference to your parent or loved one and could help them grow old in peace and health.