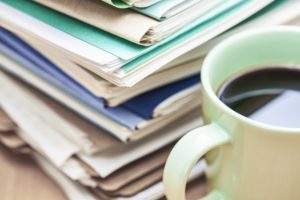 There is a lot that goes into the decision about where you will live as you get older and may or may not have as much mobility as you do now. If you have decided that you will want to be aging in place you will need to take care of a few things and they may be easier to take care of now, while you have your mobility.
Preparing your home, yourself, and your loved ones for what it will mean when you are aging in place is so critical. Preparation is key to a successful experience with living at home as you age. It can be a wonderful thing to do for your life, but it requires some thought ahead of time.
If you take care of the following things before you anticipate you'll be aging in place, you will be in a much better position as your lifestyle changes.
1.) Downsize: This may not mean the actual physical size of your house, but it may mean that you want to start thinning out all of the objects you've been hanging on to for years. This preparation time is a perfect time to hand down family heirlooms to your kids and maybe even hold a yard sale for things that do not hold sentimental value.
2.) Get Organized: You will need to organize a number of things in your life with a range of urgency. For instance, your kids (or next of kin) should be aware of where your will is and who is responsible for the execution of it. Other things to get organized may include your finances, your house documents, and any outstanding paperwork on other items that you may own.
3.) Talk with your kids (next of kin): Let your next nearest relative(s) know what your wishes are as you start to age. It is important that you have this discussion sooner then later so your wishes are taken into account as some difficult decisions can be made before they are critical. Once they are of a critical nature they will be much more difficult to make.
If you take care of the above things BEFORE you are of the age where you will need to remain in your home a good percentage of the time, when you get to that age you will have a much easier time having your affairs in order. Instead of worrying about paperwork and things, you can focus on what truly matters, the relationships in life that will sustain you for many years to come.