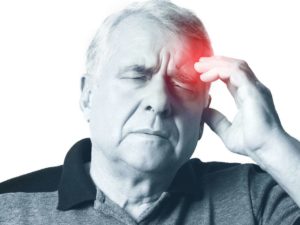 When caring for a loved one in a home environment you must be on the lookout for unusual happenings to assure that if you see something you can mention it to your home health care professional. In honor of #NationalStrokeAwarenessMonth we're looking at some of the signs that your loved one may have had or is having a stroke.
In the case of stroke, time is of the essence. The sooner a stroke is acknowledged and attended to the less likely it will be for it to cause lasting damage in your loved one. That's why if you're on the lookout for these signs and then notify your medical provider immediately medical attention can be given and the severity of the issues will be limited.
Here are some of the signs that your loved one might be experiencing a stroke:
He/she is dizzy or cannot stay balanced
Unable to understand speech or is having difficulty speaking
Sudden numbness or weakness in one side of the body. This will particularly manifest itself in the face, arms, or legs
Depending on the health of your loved one who is being cared for at home, it may be difficult to spot these changes. It is critical to stay aware on a daily basis of the changes in the condition of your loved one so that you can notify his/her medical provider about these changes. It's always better to overreport something you have noticed then to keep it to yourself which could potentially cause greater long term damage.