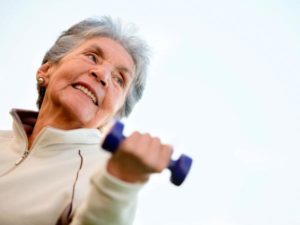 When you start to lose your ability to be mobile, it can affect many aspects of your life. The one area that many people mention is your loss of independence and that is one of the many reasons why people aim to be as mobile as possible for as long as possible. Being able to get yourself from one place to another will positively impact your daily mental health. That said, being mobile can also impact your health in other ways too. In fact, getting up and moving as much as possible can help you avoid long term health problems that can lead to serious illness.
The best way to maintain your mobility is by exercising. Contrary to popular belief you are never to old to start exercising and the addition of exercise to your daily routine will have a tremendous impact on your mobility and your long term health. Before you begin an exercise routine make sure you consult a medical professional.
An exercise routine will help you avoid many health problems AND it will also allow you to maintain your mobility further into your life. Maintaining your mobility will also have a positive impact on your health and help you avoid four very common illnesses as you age including:
1. Depression
2. Incontinence
3. Heart Disease
4. Osteoporosis
These four illness are often associated with folks getting older, but they don't have to be. Maintaining your mobility and your independence to move around on your own is one of the best ways to avoid these four illnesses as you age. If you're wondering how you can improve your mobility you can consult with a home health care agency in Connecticut which can help guide you on a path to healthier more mobile life.