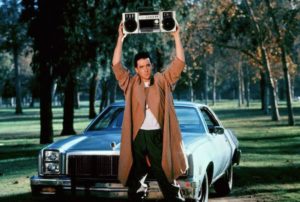 Ahhhhh February, the month of love. With Valentine's Day swiftly approaching it may feel a little more isolating then usual for your loved one who is aging in place this year. There won't be any visits from family members or friends and they certainly will not be able to give out any hugs and kisses. It is so incredibly important this year that we acknowledge those that are living alone and may be feeling an unusual level of isolation as the months of quarantine turn into years.
There is good news, Valentine's Day give us a reason to celebrate and reach out with big gestures that will make your loved one smile and reduce that feeling of isolation. Here are some ideas we've come up with, but don't just stick with our ideas get creative. Those you care about most will appreciate any gesture and it may be enough to keep them going into March when they might be able to get outside and at least see people from afar.
1. Schedule a video chat. While not the same as an in-person bear hug, a video chat can offer genuine connection with your loved one. Since this is Valentine's Day do something a little more special and maybe play an online game or do a virtual puzzle with them so it is more then just a check-in.
2. Have something delivered. Flowers are always a welcome surprise to brighten the home, but chocolates or a fruit basket will also show the love. You can get just about anything delivered these days, so get creative and brighten your loved ones day.
3. Encourage your kids to reach out on their own. If you have kids who are old enough, have them reach out on different days so that your loved one gets a flurry of calls/video chats throughout the month. This will not only lift their spirits but it will also distract them from the doldrums of a long winter.
4. Go crazy and perform a scene from Say Anything. You know the one where John Cusack stands outside the window and plays In Your Eyes by Peter Gabriel? Yes, that scene. It's a perfectly social distanced way to say I LOVE YOU.