August is National Wellness Month. Wellness means different things to different people. Generally speaking, we think of it as a whole body, mind, and spirit approach to insuring that you are living a fulfilled life in all the ways that matter to you.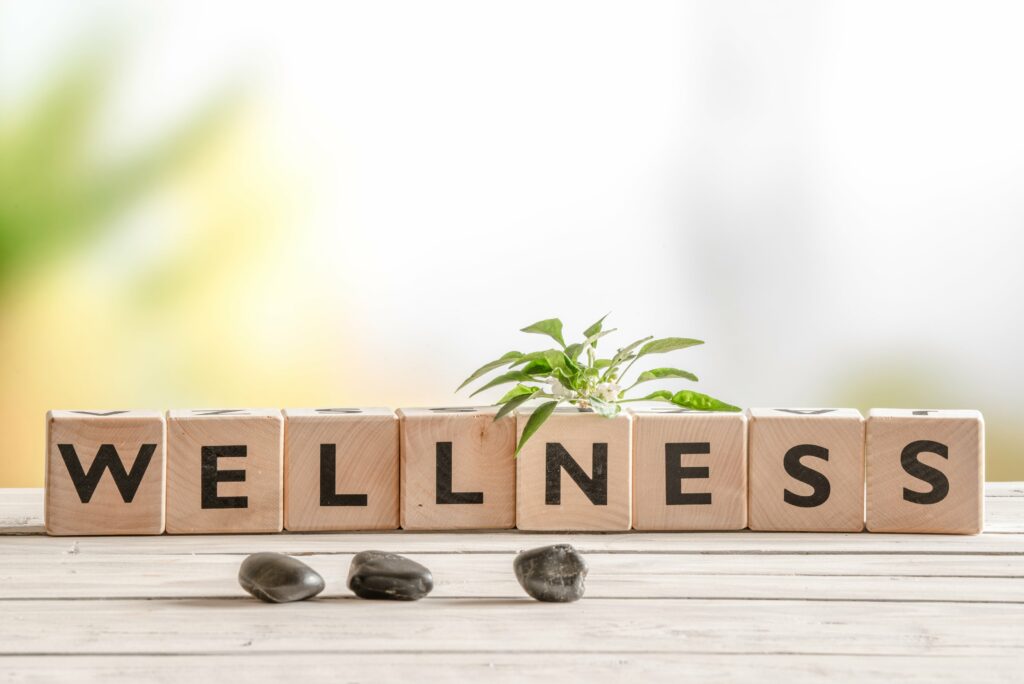 If you or your loved one are aging in place, wellness can mean so many different things and it is so important to prioritize wellness each and every month, but August is a good month to work on a plan to make sure that your wellness or their wellness is made a priority year round.
In the coming days we would encourage you to do these five things to observe National Wellness Month and make 2021 the year that you reaffirm your commitment to whole body wellness.
Make a wellness plan. This is a great activity to do WITH your loved one. You can help them and they can help you identify the areas of life that are important to maintaining whole body wellness.
Start a meal plan. Identify meals that are healthy and delicious that will help you eat right.
Gather any exercise items you may need. Do you need workout clothes? Weights? A water bottle? If you have them already there it will be much easier to start exercising and keeping your body physically fit.
Pick out some books/movies/games that will keep your mind sharp and have you smiling with delight.
Look at options to slow your mind down like meditation or yoga. Slowing your mind down can help lead to clearer thoughts and a balanced life.
Whole body wellness is so important to have whether you're aging in place or still active and out of the house consistently. Putting a plan in place will help you take the important next steps to find a place that keeps you healthy and happy for years to come.