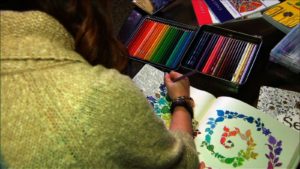 Many who chose to age in place are doing so due to a lack of mobility. While getting around the house can be accommodated, there is also a need to remain active in other ways to keep our mind, body, and spirit strong. Depending on your level of mobility, you will need to continue to participate in activities that keep your muscles moving.
Low mobility does not need to stop you from maintaining a healthy lifestyle. Here are some activities you can participate in, even when aging in place, that can keep you active and healthy for a long time moving forward:
1.) Gardening: This a low impact, high value activity. If you're able to get out of your house and spend some time in your garden you will be better off for it. One of the best parts about this activity is you can do as much, or as little of it as you want in one day.
2.) Light walks: If you are able to walk, going for even a short stroll will do wonders for your physical and emotional health. If you are in a wheelchair, you can still get out when a home health care provider comes over.
3.) Chair Yoga: There are many online options for taking chair yoga classes where you can do as much or as little as you are able to while following along with an instructor.
4.) Meditation: Maintain a healthy relationship with your soul through meditation as you breath in the good and expel the bad. This type of activity is good for your lung capacity and also your mental health as you consistently practice it.
5.) Start Coloring: This childhood favorite has started to become an adult pastime as well and it is so good for your mental and physical health. Despite limited mobility if you are still able to pick up a crayon and color you can stimulate your mind and your muscles.
Whether you have good mobility, low mobility, or no mobility, there is something on this list for you. The critical component of aging in place is maintaining as active of a lifestyle as you can. If you do that, you will improve your quality of life.