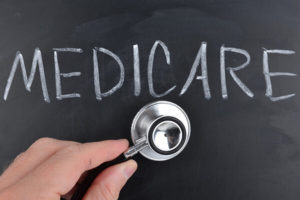 As an accredited and Medicare certified home health care agency we offer many services to our patients, but if you want to know if the home health care services you will need are covered by Medicare you can view a complete list here. For your quick reference we've put together a list of the most common services that are needed that are covered by either Medicare Part A or Part B.
Skilled nursing services (part-time/intermittent – generally this means fewer than 7 days a week)
Physical therapy
Occupational therapy
Speech language pathology services
Medical social services
Home health aide services
Medical supplies (related to your care)
Medicare covers these services if they're reasonable and necessary for the treatment of your illness or injury. You may be eligible to use your Medicare home health benefit if you're currently seeing a physician (or need to see a physician) who will oversee your care, and they certify that you need one of the above listed services. Medicare also requires that a physician certify you have difficulty leaving your home without help (like using a cane, wheelchair, walker, or crutches; special transportation; or help from another person) because of an illness or injury, or leaving your home isn't recommended because of your condition. Sorting through this can be confusing and overwhelming, which is why we are here to help! There is never any charge for contacting us to determine your Medicare home health eligibility.
If you're looking to contact a Medicare-certified home health care agency to have services for you or a loved one it is important to know whether or not the services you are need of are covered by Medicare or private insurance. If you are unsure, please contact us for help in determining if the services you need will be covered. When you call please be sure to have your Medicare ID available, and the name and phone number for your current physician (if you have one). We can usually let you know if you are eligible for benefits the same day you contact us!
Once you have confirmed that the services that we are providing for you are covered we will have one of our knowledgeable and experienced medical professionals to your home to begin a personalized care plan.