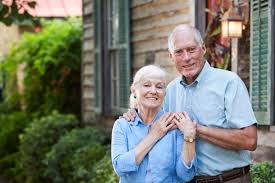 Senior living communities offer more and more to residents like perks that range from the convenient (like on-site healthcare facilities, transportation, and home maintenance) to the luxurious (like on-site 5-star dining options and indoor pools). Despite the draw of these senior living facilities, today's senior still has a strong desire to age in place.
It is important to plan appropriate if you wish to remain in your home as you age. Here are a few important questions that you need to consider to ensure health, happiness, and safety in your home.
Will you make modifications to your home to accommodate the changes in mobility that happen as you age?
How will maintenance of your home be managed when mobility becomes an issue?
What are you plans to stay socially active before and after decreased mobility?
How will you get to doctor's appointments and other appointments?
How will you alert someone if you have a fall or medical emergency?
If you lose cognitive function, who will manage your finances, make appointments, etc.?
Should you fall and get injured and require rehab at a facility, do you know the places in your area and the quality of care provided by each?
If you require a home health agency to manage your care, who will oversee that care and make sure payments are made, care if managed , and elder abuse does not occur?
Aging in place is appealing for many reasons: Your home is familiar, steeped in fond memories, comfortable. Should you re home health care, contact the professionals at Masters In Home Care to discuss your individual situation.