As the region prepares to open schools normally without masks, remove restrictions on restaurants, museums, and more, there are those among us that are still vulnerable to the dangers of the COVID-19 pandemic. Cases and concerns have started to wane in the state of Connecticut and throughout New England, but as seniors are continuing to be in jeopardy of illness it is important to understand how you might go about keeping your loved one who is aging in place safe when she/he does venture out into the post-pandemic world.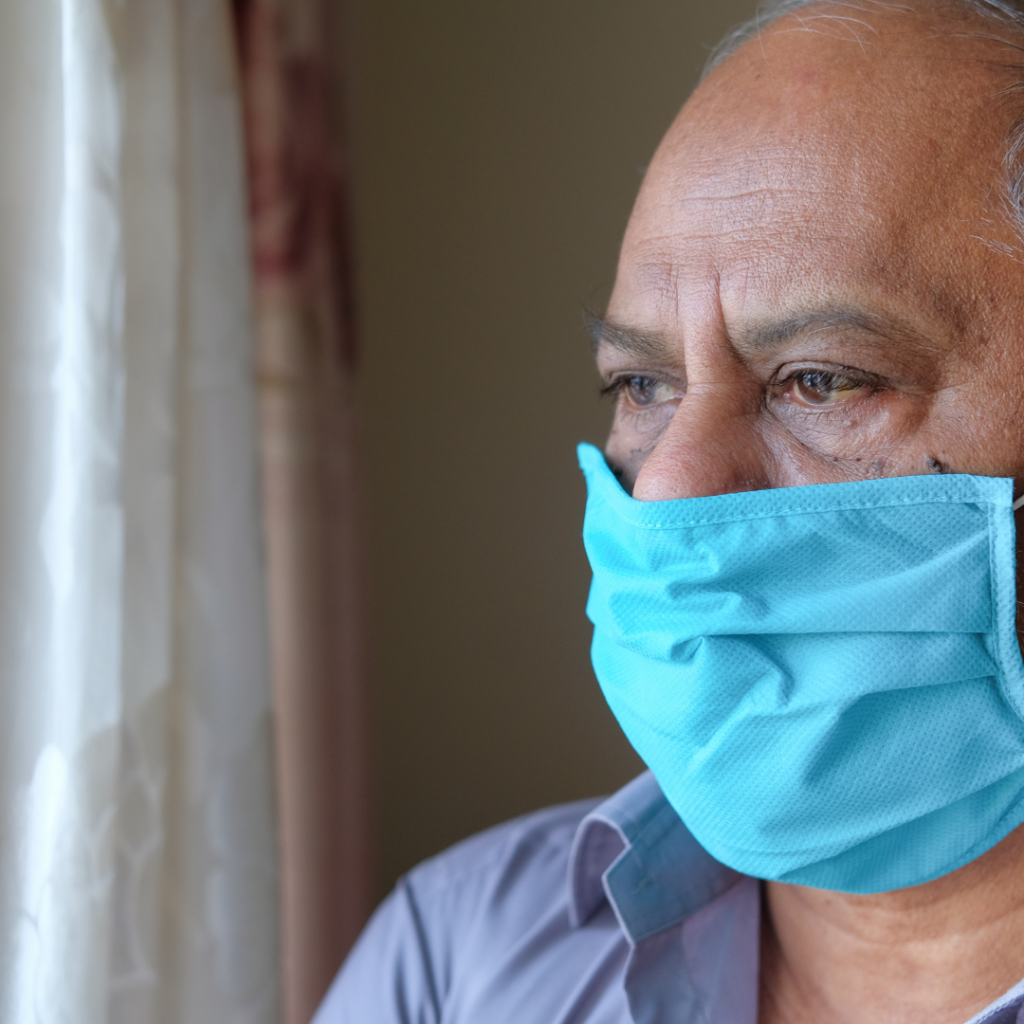 The first and most important thing is to make sure that your loved one has gotten full vaccinated. At this point, fully vaccinated means that they have had both doses of the vaccine AND a booster shot for maximum protection. There have been some discussions about another booster shot for those over the age of 50, but that is not being recommended by the Centers for Disease Control (CDC) at the writing of this post.
It is vital that even if the vast majority of your loved one's time is spent at home without close contact with many people in the public, when she/he does venture out into the world that some of the original precautions are followed. While mask wearing and social distancing are not mandated anymore, they are still effective ways to keep you safe and healthy, regardless of your vaccination status. When headed out into a space where there will be unfamiliar people it may still be important for you and your loved one to wear a mask and keep your distance.
Similarly, venturing out into large crowds is not advisable. Depending on your loved one's mobility you may not be able to navigate crowds as it is, but if your loved one is mobile, navigating crowds can be something that you and your loved one are excited for, given the past two years of isolation. If that is the case, you will want to do it is safely as possible. If you are gathering in a large crowd, do your best to make it an event that is outside and if it is not outside make sure to wear a mask and keep your distance as best as possible.
There is no 100% guarantee against getting COVID-19 outside of isolating yourself from friends, family, and other loved ones, but there are precautions you can take to make sure that you are staying as safe as possible. Being fully vaxxed and protecting yourself while among others are two of the best things you can do to keep yourself and your loved one out of harms way.
One final word of caution if your loved one is planning on having a family get together or friends come over, it may be beneficial to ask those that are coming over to test for COVID-19 before arriving. This will be an added layer of protection to insure that the utmost health and safety of your loved one is taken into account.