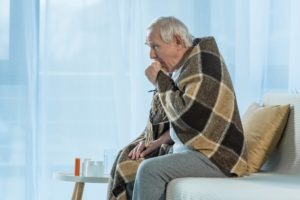 As the world continues to mobilize in an effort to slow the spread of COVID-19 (Coronavirus) it is important that you recognize the symptoms if you were to experience them. The mortality rate of this virus is significantly higher than that of the seasonal flu, and it will still impact those over 65 years of age more dramatically than younger adults.
It may be tricky to identify the symptoms of Coronavirus because they may seem similar to the symptoms of the common cold or flu, but if you experience the following you should contact a medical provider (DO NOT GO TO A MEDICAL FACILITY, CONTACT THEM BY PHONE FIRST.)
Symptoms include:
Fever
Cough
Shortness of breath
You may experience these symptoms between 2-14 days from the time your exposed to the virus. If you believe that you may have been exposed and you are experiencing these symptoms you should contact your medical provider.
For more guidance on Coronavirus, visit the Centers for Disease Control for the latest information.