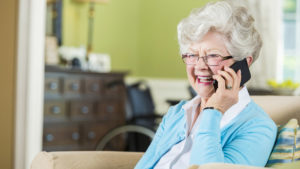 The federal government is issuing warnings to medicare recipients about scams that are currently taking place where callers are lurking to try to steal your medicare information. Here's how it works:
Someone will call you from an unknown number
The caller will offer you Coronavirus items
They will then ask for your medicare number
If this call happens to you, you should IMMEDIATELY hang up the phone. You should never give out your medicare information over the phone to an unknown caller. If you have not initiated the phone call to a known medicare phone number, you should not provide anyone with your information.
To learn more about this scam that is affecting seniors throughout the country you can visit medicare.gov/fraud to protect yourself.