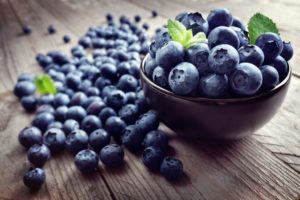 Whether you're already receiving home health care in CT or you're just working on making sure you live a full and healthy life, blueberries are an essential part of any diet.  July is the perfect time to start your blueberry habit as they are plump and fresh from throughout the state and will taste great while performing their mighty fruit duties.
Blueberries are a small fruit that you might not think twice about outside of taking the kids or the grandkids blueberry picking to get some yummy treats for blueberry cobbler or to make into a jam.  Did you know that blueberries are also a mighty healthy fruit?  The punch that these little fruits pack cannot be understated.
Think about all of these health benefits that blueberries can offer:
help fight cancer
speed up weight loss
improve your brain health
help with inflamation
support digestion
All of these medically beneficial things come with just a handful of blueberries each day.  As you pass by these mighty fruits in the grocery store or take the kiddos to pick a pint, you might just consider grabbing a second pint for yourself.