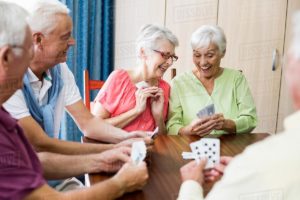 There are so many positive aspects to the aging in place trend that we often forget that there are some challenges as well. Luckily there are people and organizations that can support you when you do face certain challenges. Your community is filled with loving and caring people who are working to make sure you and your neighbors have the things you need to live a healthy and fulfilling life in your years ahead.
1.) Health and Wellness: There are a lot of organizations who provide options to those aging in place to take care of their health and wellness. A Connecticut home health care agency can make sure that you are well and cared for in all aspects of your health. There are also supports that include gyms tailored to an older population and wellness classes at your local senior center.
2.) Companionship: It can become lonely when you are living on your own. When no companionship is available at home, you'll need to seek it elsewhere. The good news is there are groups in most communities that will provide you with just that companionship. In many communities the local senior center will often run game nights and art nights which are a great way to meet new people and seek out some of that companionship you may be missing.
3.) Financial: Living on a fixed income can be challenging. Most communities have supports for those who may be struggling to support themselves. One of those organizations is your local Department of Family Services which will often provide home heating assistance, water bill forgiveness, and other financial programs that may be offered to help support you when you hit a difficult financial patch.
One of the best resources for you to use when trying to figure out what services your community offers is often your local town/city website. If you have trouble navigating it, reach out to a friend or family member, share with them what you are looking for, and ask for their help in tracking it down. You'll be glad you did.