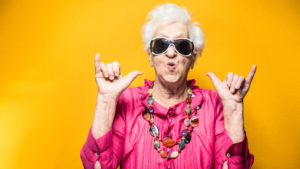 The Centers for Disease Control (CDC) released new guidance for people who have already received a full set of vaccinations for the Coronavirus. Given that over 1 million Connecticut residents (and counting) have received the vaccine, this may significantly open things up for those who are vaccinated.
According to the CDC, those who have been vaccinated should continue to follow the following guidance;
Wear masks and socially distance from unvaccinated people at increased risk for severe COVID-19 or if they have a household member at higher risk
Wear masks and stay distanced when visiting unvaccinated people from multiple households
Wear masks and remain socially distanced in public, continuing to follow public health guidelines for the immediate future
Group home residents should still quarantine and get tested if exposed to suspected or confirmed COVID-19
Continue to follow precautions in places like gyms and restaurants
If you are fully vaccinated, here is the good news, you can follow the following loosened restrictions;
No masks or social distancing when meeting indoors with those at low risk for COVID-19
Visit other vaccinated people indoors without masks or physical distancing
Visit indoors with unvaccinated people from a single family without masks or physical distancing if the unvaccinated people are at low risk for severe disease
Skip quarantine and testing if exposed to an asymptomatic COVID-19 carrier, but should monitor symptoms for 14 days
It has been a long road for all of us, and especially those who are missing the ability to hug loved ones.  The vaccine will now make this possible.  If you have a loved one who is aging in place, now is a perfect time (if they have been vaccinated) to visit and remain vigilant with safety protocols, but follow these new CDC guidelines.