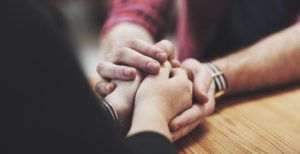 April is National Stress Awareness Month and it is important to identify and tackle some of the things that are making you stressed. The illness of a loved one can be a very stressful situation. Not only are you worried about their health, but you are also worried that they are being taken care of appropriately and with the best outcomes. That is where home health care comes in.
The peace of mind that comes with having a home health partner to take care of and manage your loved one's health cannot be understated. It is very stressful to be the sole caregiver of a loved one, especially when you are not a trained and experienced medical professional. Having our experienced professionals to treat your loved one at your home can be a relief to even the least stressed among us.
Receiving medical care at home is one of the best ways to alleviate the stress of illness and ensure that your loved one does not return to the hospital with continued issues or issues that become even more severe. As your health partner we will ensure that your loved one is taken care of with the highest quality of care without the hassle of running out for appointments and getting loaded into the car, all of which falls on you.
As you consider how to take care of your loved one, your impact will be most felt when you are able to spend quality time with him/her showing them the love they so need at a difficult time. If you are allowing a health care partner to attend to his/her medical needs this will allow you to truly spend quality time when they need it the most.
Working with us as your health care partner will take the stress out of the situation and enable a road to recovery that is paved with the love it requires.