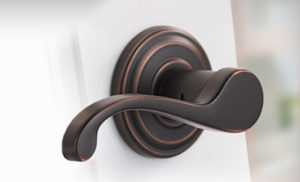 Many seniors are interested in aging in place.  In fact, a recent study done by AARP showed that a staggering 92% of all seniors wish to stay in their own homes as they age.   The challenge here is that homes are not often built with the functionality to accommodate seniors as they get on in years.  Homes need to be equipped for folks who have diminishing eye sight, weakened muscles, loss of balance, and many other ailments that can impact all of us as we get older.
In that vein, if you or a loved one has the desire to live the later part of your life in the home you currently reside in, you'll want to make some adjustments to be prepared for the future.  Here are five things you can do today that will dramatically impact your ability to age in place in the future.
Safety features such as non-slip floor surfaces
Grab bars in the bathroom and shower
A personal alert system that will allow you or loved one to quickly get in touch with first responders
Lever handled doorknobs
Wider doorways
That last one, wider doorways, is of particular interest if you or your loved one is in a wheelchair, however, it can also be the one that is the most challenging to achieve. This may require an actual remodel of sorts to your home which can get pricey, but in the long run being able to easily maneuver around your home while in a wheelchair is imperative if you're going to age in place.
Aging in place is a great way for seniors to be able to stay in their home while also living a comfortable life as they get older, but it does require some planning. Some of these changes can be made quickly, but others require significant work to be done on a home. If you or your loved one is planning on aging in place, the sooner you can get started on these modifications the better you will be in the long run.