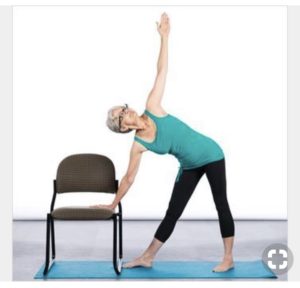 It is true that movement of any kind for those of us at any age is important, but for homebound seniors, movement is a must.  When you've hired a home health care agency in CT to help with your ailments you are likely homebound, but that doesn't mean you aren't able to move your body to stay healthy.  Movement is a critical piece to staying healthy and even the smallest amount of physical activity can keep your health improving.
When you are homebound movement can and does take many different forms.  For those that still maintain the ability to move throughout the house freely there are more options, but even those who are bed bound there is still a need to incorporate movement into your daily routine.
If you are able to move throughout the house there are many different options for you to choose from the keep your body moving including; light weight training, a stationary bike, chair yoga, walking heel to toe, and even wall push-ups.  Using your mobility to help you keep your body limber and strong is one of the best things you can do to maintain your health, even when you are homebound.
For those that are not able to leave their beds there are still stretches and postures that will allow you to stay flexible and improve your range of motion while you heel.  If you are in your bed you can do some of the following activities to continue this important movement throughout your day; slow and simple leg lifts, gentle bed yoga, a sliding heel, or any other low impact movement that will keep you from staying still.
Movement is one of the main keys to successful recover whatever condition you find yourself in.