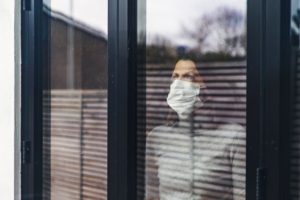 If you are aging in place, it can be a very isolating thing at times. During normal times though, you can have visitors come and go and your home can still be a place to gather and visit. However, since the start of the pandemic, seniors who are aging in place are suffering from greater isolation given that they are not able to connect in a physical and emotional way with family and friends in person.
The United States Centers for Disease Control (CDC) has identified isolation as a serious concern for seniors. Isolation comes from not being able to be physically with other people. The CDC suggests that there are four major risks that are presented from isolation, including increased risks of:
Dimentia
Heart disease
Stroke
Suicide
While feelings of isolation are not uncommon among seniors, they have been greatly exacerbated during the COVID-19 pandemic. There are some ways you can help your loved one through this difficult time. You can continue to do weekly and even daily check-ins. This can include check-ins via phone or video call. If you are close enough you can stop by and speak with them through the door so you can look them in the eye. Also, it is safe to be outside with your loved one provided they are mobile and able to breath while wearing a mask. This will allow you to for a walk at a safe distance and help alleviate your loved ones feelings of isolation.
Winter months can be an incredibly difficult time for those living alone. Do your part to make sure they are cared for and also know they are connected to the ones that matter most to them.