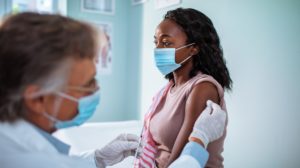 If you have Medicare, the good news is, your flu shot is covered. This year, given all that is happening with the COVID-19 virus it will become even more critical to get a flu shot then normal. While it is important to get your flu shot each and every year, this year it is extremely important. Not only will your flu shot protect you from a strain of the flu it will also allow you to spot COVID symptoms if they were to arise and get treated accordingly.
The flu changes each year and so it is vital to get the flu vaccine each year to protect yourself against the virus.
Medicare will cover the cost of your flu shot if you are seen by a medical provider that takes Medicare or a another health care provider like a senior center.
Getting the vaccine is not the only thing you can do to stay healthy you can also regularly wash your hands, cover your nose AND mouth when you cough or sneeze, avoid being in public when you get sick, and keep your house clean.
The flu can be deadly, so you need to protect yourself against it each year.