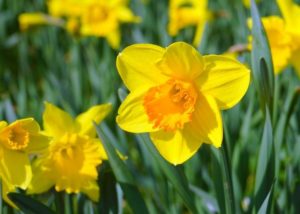 As the cold winter breaks here in Connecticut, the fresh air will begin streaming into our homes and brighten our days with the sunny rays that come along with the Spring, but often times our loved ones who have spent all winter inside do not get to take advantage of this change in seasons. It is just as important, if not more important, for those family members or friends who are aging in place to be able to get out of the house and breath in the fresh air and feel the sun upon their skin. The warmth of the sun and the changing of the seasons often brings hope and a fresh perspective for those who have been bottled up inside all winter long.
It is easy to take advantage of the ability that many of us have to walk out of the house and get our fill of the newly warm weather, but those that are inside may require some assistance. Getting your loved ones out of the house can be a bit of a chore, but it is so important, especially at this time of year.
If your loved one is wheel chair bound, don't be afraid to encourage them to let you take them for a walk outside with you pushing them along and chatting while enjoying the beautiful weather.
If your loved one is using a walker, take it slowly and allow for a short stroll out of the house to find a comfortable seating spot to allow him/her to appreciate the changing seasons without having to do too much strenuous activity.
If your loved one is bed bound, you can still bring the season in by adding a vase of fresh spring flowers next to his/her bed and opening the windows to let in some of the warmer air to help freshen up the home.
Our staff of experienced home health care professionals can offer tips on the best way to get your loved one the fresh air that he/she deserves while also making sure that their medical well-being is taken good care of. Spring flowers will bring spring smiles to your loved ones face.