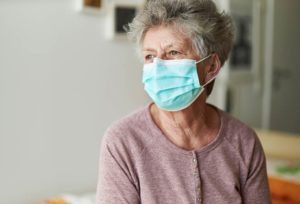 The Coronavirus has made getting prescriptions filled and picked up a little more challenging then in the past, but it is still critical that you receive your medications and take them in the manner in which they are prescribed. The Centers for Disease Control (CDC) have issued some important guidance on how to get your prescriptions filled safely during this global pandemic.
In order to stay safe and still maintain your prescriptions here is what the CDC recommends.
If at all possible, use drive-thru windows, curbside pick-up, or delivery options
Call ahead with your prescriptions to avoid waiting in a crowded room
Pick up all your medications at once, if possible, to limit multiple trips out
If you must go into the pharmacy to pick-up a prescription make sure to always maintain social distance and wear a face covering
It is vitally important that you make sure to continue taking your medications as prescribed even though it may be more challenging to get out and get them as needed. If you have trouble getting your medications a home health care agency in Connecticut may be able to help. Contact us to discuss your particular situation.
For more on the CDC's guidance relating to getting out of the house to secure your medication, you can visit their website here.