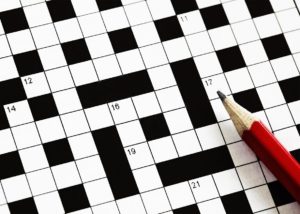 It's no surprise that as you age your body slows down. That's why for years doctors have emphasized the importance of continued movement even into your later years of life. The same emphasis is now being put on the aging brain which needs to stay active to be healthy well into your later years.
Here are some ways you can keep your brain active, even if your body has slowed down;
1.) Read a book
2.) Find a partner to play chess or checkers with. The companionship and the gameplay will be great for your mind.
3.) Take an online course. Even if you can't get out of the house there are a plethora of online courses that you can take to keep your mind active.
4.) Crossword puzzles and other mind games.
5.) Engage in debate. Debating requires your mind to think quick and formulate arguments, a perfect way to keep your brain active.
As you start to age your mind will slow down as well. You can stave this off by keeping it active with some very light activity that has been proven to keep you sharp well into the later part of your life.