The Thanksgiving holiday is right around the corner now and many of us are grateful to be able to be with our loved ones once again in a safe and healthy way. Especially grateful for this ability are our loved ones who have been aging in place.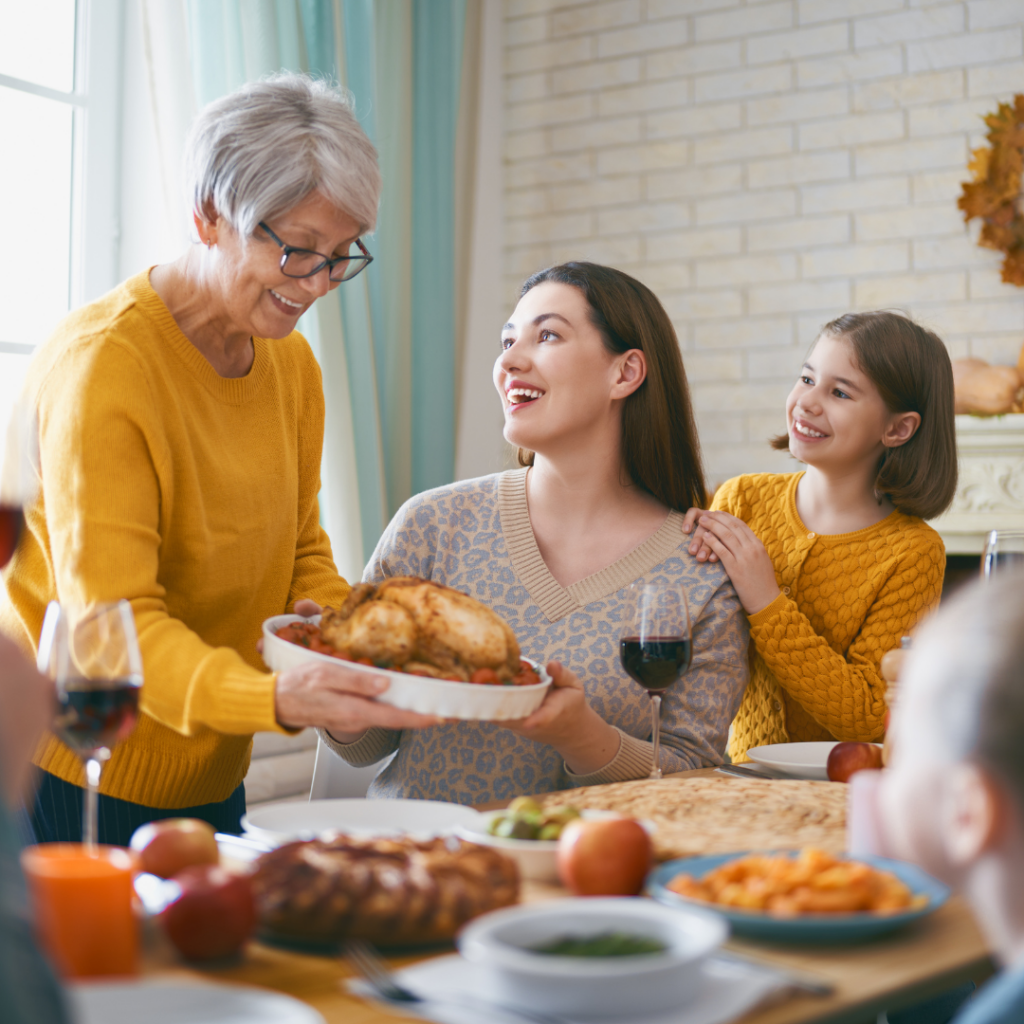 Aging in place over the last few years may have felt isolating and very challenging for those who you care about most, but it was often the safest thing to do for your health. That is why it was so important to be careful and cautious with who participated in visits.
The truth is that while most things have opened up and life is returning, slowly to normal, for those who are aging in place there are still some health concerns that linger. So, how can you visit your loved ones in a safe and reassuring manner to make sure they are both comfortable with your visit and not put at risk of serious illness from the flu, COVID-19 or RSV?
If you are thinking about visiting a loved one who may be medically vulnerable over the Thanksgiving holiday you should follow all of these steps to get prepared.
1.) Get vaccinated. You should be vaccinated for COVID-19 (fully vaccinated means up to date on your booster shots) and for the flu.
2.) If you are not feeling well, stay home. Get yourself healthy and well before you visit and if you have to delay your visit your loved one will be grateful for you staying away until your illness does not present a risk to them any further
3.) Test before you go. Even if you are not feeling symptomatic it would be a good idea to take a COVID-19 test before you visit so that you can be absolutely sure that you are not carrying the virus.
4.) Wear a mask. If you are visiting a loved one who is particularly medically vulnerable you may want to wear a mask for extra protection. While it may not feel "normal" to visit with a mask on, it will give you an extra layer of protection from getting anyone sick.
Lastly if you have young children, you may want to check with your child's classroom teacher to see if the classroom has had any outbreaks of flu, RSV, or COVID-19 so you can be extra cautious when visiting your loved one who is aging in place.
Taking these steps with extra caution is the best way to have a nice visit that also goes above and beyond to keep your loved one safe and healthy. You'll be able to celebrate to good health and to the love all around you.