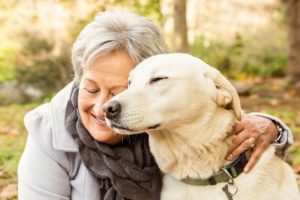 Depending on your circumstance you may be considering bringing a pet into your home as a companion. While the idea of a furry friend may be intriguing there are some things that you should consider before making this decision.
First and foremost, who will take care of the animal. Pets often require daily care like feeding, walking, and grooming. If you're not able to be up and mobile with a pet you may struggle to take proper care of the pet.
Pets may present challenges during long absences from the home. In some cases you may be traveling or require a lengthy stay at the hospital to battle illness, having a pet at home could cause more stress added to a situation then you might otherwise have if you did not have a pet. This is something to keep in mind.
While most home health care agencies in Connecticut will be ok with your pet when they come over to provide you services, a pet may be a barrier to a stronger bond with your medical provider. An active dog is one example that may require attention taken away from you and placed on the dog.
Animals in the home are truly a gift. The importance of having companions who keep you company while you're aging in place cannot be understated. In many cases the considerations above can be overcome so you can bring a pet into your home, but it is certainly something that should not be done on a whim.