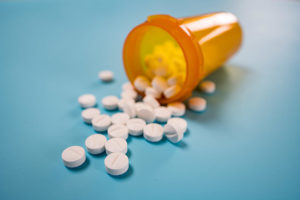 Prescription drugs are a necessity as medical issues arise, but unfortunately after you have healed these pills often stay around your home and may become a hazard to you or a loved one who may be visiting. Having excess medication around your home can lead to an unsafe situation where you take the wrong medication or a loved one finds the medication and uses it for unprescribed purposes.
Each year throughout the United States there is a National Prescription Drug Take Back Day and this year it falls on October 26th. Locations throughout the United States will be available for you to bring any unused prescription medications back to be disposed of properly. You can find a location that will take the medication back near you by using this tool here.
To dispose of pills you may have seen people flushing them down the toilet, but this becomes a very serious environmental hazard as most water treatment plants do not have the ability to filter out the drugs and therefore each pill gets swept up in the water supply and can cause issues for the environment.
Another real concern of keeping pills around when you no longer need them is the chance that a loved one or family friend may come over and take the medications for unprescribed reasons. In fact, nearly 50% of all people who have misused medications got those pills from a family member or friend. Of course it is not your intention to provide this type of access, but it does leave the possibility open.
If you cannot make it out to a take back location and you have a medical professional coming to your house because you've hired a home health care agency, let that medical professional know that you have unused medication in the home and they will help you find a way to properly dispose of it.