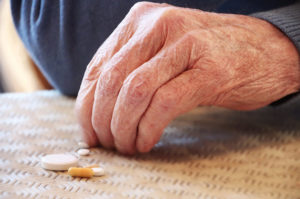 If you've spent anytime watching the news lately you know that there is an epidemic among our society of opioid addiction and overdose. This situation is affect people of all ages and backgrounds and requires careful consideration when you are prescribed any opiate. In fact, when a medical professional prescribes opioids to you, you should make sure that he/she answers all of your questions and concerns before they leave your side.
The senior community is certainly not immune to this epidemic, in fact, it is one of the most severely hit in recent years. While we are still starting to just understand this issue there have been studies done to come to terms with how wide ranging the problem really is. Here are some statistics from these studies that should open our eyes and make sure no matter a person's age that he/she is well cared for and allowed to understand the risks that opioid use presents.
125,000 opioid related illnesses in 2015 alone
10 million seniors fill at least one opioid prescription each year
Opioid related emergency room visits rose 50% between 2010 and 2015
7% of seniors fill more than 4 opioid prescriptions each year
Unfortunately these numbers are going up and not down. In 2018 nearly 13 million older adults received an opioid prescription. This is a staggering number. The only redeeming fact of which is that the problem is starting to be addressed on an on-going basis which should help to start bringing these incredible statistics down.