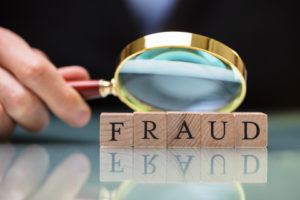 Medicare fraud is rampant with criminals trying to prey on innocent people who are just trying to do the right thing. This type of fraud can get you in trouble without even knowing it. Thieves want to get your card or just your Medicare number so they can charge fraudulent claims in your name. This type of behavior is not new, but it has gotten significantly more sophisticated over the last decade and much more difficult to spot.
The good news is that there are some steps you can take to help protect your Medicare number and avoid being a victim of this type of fraud.
Step #1: Keep you Medicare card in a safe place. Whether in your wallet or a safe in your house, keeping it within your reach and out of the reach of criminals is critical to protect yourself from this type of fraud.
Step #2: Don't give out your Medicare number to an unknown caller/texter/email scammer. If you have a question about someone contacting you looking for your Medicare number call medicare directly and ask them about the person who contacted you. The officials at Medicare will be able to confirm or deny this type of interest in your number.
Step #3: Check your statement each month for unknown or unexpected charges. Keeping an eye on your account is the best way you can protect against ruining your good name.
This is not a new problem, but it is a problem that is increasing in prevalence. If you can be on the lookout for this type of criminal activity you will save yourself headaches as you go to use your Medicare number for legitimate purposes.