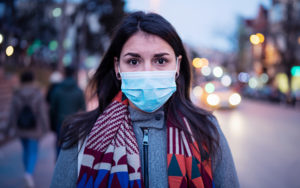 As the news seems to change daily on COVID-19 (Coronavirus) there are a few things you can do to keep yourself healthy and safe. While news changes, the underlying ways to stay safe from the virus remain the same.
Here are a few things you can do to keep you and your family safe.
If you believe you've been exposed to the virus, self-quarantine for 14-days
Wash your hands for 20-seconds, frequently.
Use hand sanitizer when you can't wash your hands.
Avoid crowded places.
Stay home.
There is new information coming out each day about the Coronavirus and we want to make sure you stay safe and get information from reliable sources. One of the best places to get the most up to date information is from the Centers for Disease Control (CDC). The CDC is keeping their website updated regularly to inform you of any changes in safety measures or protocol.
Be assured that our medical providers are taking all necessary precautions when interacting with patients to maintain a safe and healthy environment.