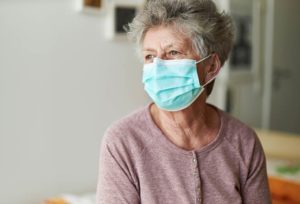 In the state of Connecticut the COVID-19 vaccine rollout has been a model for the rest of the country. As more age groups are opened to receive the vaccine, we hope you've been able to get both your first and second dose. If you have, that is great news and you are better protected from the virus. What comes next?
With many of us anxious to get back to our normal lives where we can see and hug our loved ones more regularly and shake this feeling of isolation that has been floating around for much of the past year, there is some confusion about when we can go back to this "new normal." The simple answer is, not yet.
The more detailed answer is that until the country has reached roughly 80% of our population having been vaccinated, experts are still encouraging vaccinated people to follow health guidelines from the U.S. Centers for Disease Control (CDC). You will still want to;
Wear a mask
Wash your hands regularly and for 20 seconds each time you do
Keep socially distanced from those when outside
Avoid indoor gatherings where masks cannot or are not being worn
While the CDC has been very clear that it will not be like this for ever, they have also warned about trying to get "back to normal" too quickly. To this point you have done your part and now is the critical final stretch where we all need to continue following public health guidelines so we can make it through the pandemic together.
If you have specific questions to your situation you should seek the advice of a medical provider.