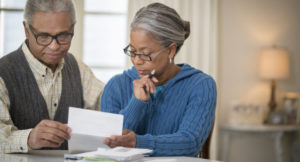 The advent of home health care agencies in Connecticut have made the prospect of aging in place truly a reality for many people among us. In fact, when surveyed in 2018 there were 3 out of every 4 persons 65 years or older who wished to stay in their homes and communities rather than be placed in a nursing home. Therefore the need for services to keep these folks in their home is growing. However, it's not as easy as just saying, I want to do this, there are some things to consider before committing to spending your time at home.
One of the major considerations for any decision on where you or a loved one will reside is cost. The Cost of a private nursing home can be upwards of $100,000. This is where aging in place can truly shine as it is often done at a significantly lower cost then putting your loved one in a nursing home.
Another major consideration is safety. While there are very good options to keep you or your loved one safe while aging in place, at a nursing home there is 24/7 support. When making your decision you may consider this a good thing or a bad thing, but it is certainly a consideration to keep in mind when thinking about the pros and cons of aging in place.
Staying independent is another thing to think about when making your decision. The level of independence that you or your loved one will have will vary based on the nursing home, but if you're aging in place you will have the independence of living in your home. This level of independent living is attractive to some and daunting to others, it's one of the considerations you need to think about.
If you're at a stage in your life where someone you love or you are considering whether or not to spend the rest of your days in your current home or make a transition, you'll want to consider the above things before you decide one way or the other.