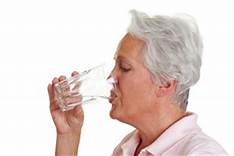 It is always important to stay hydrated by drinking lots of water, but as the summer progresses your hydration needs to be viewed as a life or death matter. The heat in the summertime can be downright oppressive and if you're not hydrating your body that can lead to many different health problems including:
Fatigue
High blood pressure
Asthma related issues
High cholesterol
Slow down joint and cartilage repair
Speed up the aging process
Headaches/sun stroke
These are not all of the ill effects that can occur from being dehydrated but they do cover a lot of ground.
Whether you are a loved one is aging in place or just being cared for by a home health care agency in Connecticut, staying hydrated is the key to surviving a long hot summer and even being able to thrive.