One of the most common injuries that happen with those who are aging in place are hip fractures. According to the U.S. Centers for Disease Control (CDC) nearly 300,000 people over the age of 65 are hospitalized each year for a hip fracture. Of these 300,000 people who injure their hip, 95% of them are caused by some sort of fall that is usually sideways.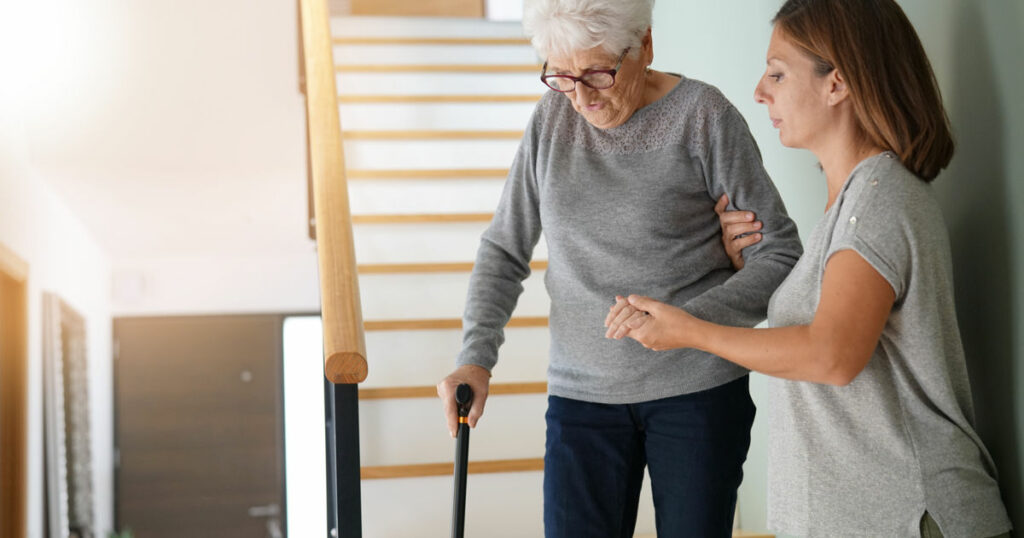 While these numbers are high and concerning there is also plenty you can do to help your loved one around her/his home to maintain a safe environment and avoid an unnecessary hospitalization due to a preventable fall. Taking the following steps, according to the CDC will improve your loved ones chances of staying safe at home:
Eliminate tripping hazards throughout your home. Things like area rugs or door stoppers are prime culprits for causing a fall that could lead to a hip fracture.
Take precautions inside the home's bathrooms including grab bars inside and outside of the tub as well as near the toilet so your loved one can get up and down and in and out of the shower easily.
Secure all stair railings. If a stairway does not have railings add them on both sides of the stairs.
Add light to the home so any hazards are visible. Relying on lamps and low lighting situations can be a recipe for disaster.
You can help your loved one with this or you can work with our Connecticut home health care agency team to develop a fall risk reduction plan. This type of assessment will look at your home and offer suggestions on mitigating the risks around your home, but we will also take a closer look at medications you are taking, suggest exercises you can do, and work with your loved one on how to use any assistive devices they may be using or may need.