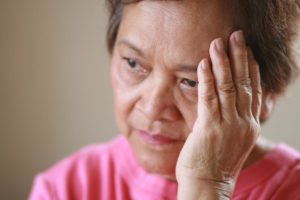 For the last year and a half you and your loved ones have been careful, you've followed all of the U.S. Centers for Disease Control (CDC) guidelines on visiting each other and keeping your distance.  It came as a shock to you that your loved one who had been careful got COVID-19 and you worried sick for them, especially since you couldn't visit with them.  The good news is, they made it out the other end and the world is now opening up and you are able to see them again.  The bad news is, the COVID diagnosis continues to linger.
At one time they have tested negative now for COVID and are moving on with their lives, being able to see you and their other loved ones even while aging in place, but along with the joy of the increased familial interactions has come a new and difficult part of the COVID-19 diagnosis, older Americans are experiencing some long-term affects including;
"Brain Fog"
Weakness
Emotional Turmoil
The lasting impact of a COVID-19 diagnosis for a loved one who is older can be devastatingly hard, especially after there was a celebration of a negative test.  The other challenge for caregivers is that these three long-term effects look eerily like a mind that is slowing down and can very easily become a misdiagnosis.
Spending time with your loved one will allow you to get a closer look at the issue, but there is no replacement for a medical professional taking a look and assessing the situation.  You would not want to think it is one thing and then realize their change in behavior is a direct result of their COVID-19 diagnosis.  Be on the lookout for these long-term effects.