When you've had a long discussion with your loved one about how they want to live as they get older and what that level of independence looks like for them, you may come to the realization that there are things you can do to make sure their living experience is safe. Many of these changes are simple and straightforward while others may take the efforts of an experienced contractor to make their current home their forever home.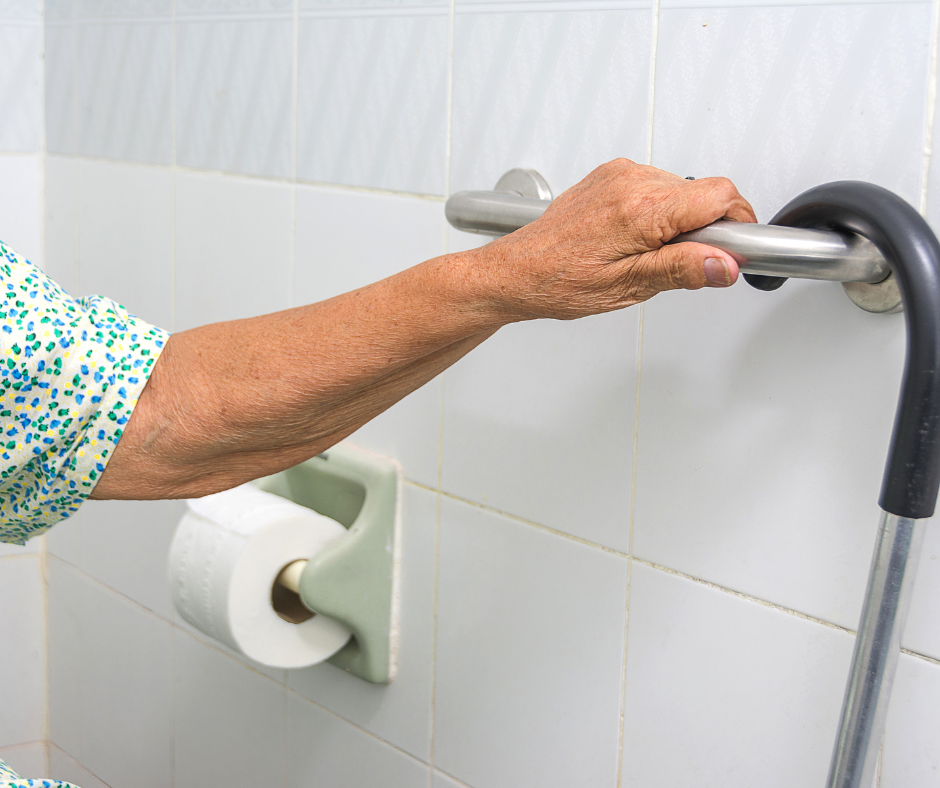 With that being said, one area of the home that will require particular attention is the bathroom. The bathroom is a unique situation in most homes as it presents many hazards for those with any level of diminished mobility. However, living independently requires the ability to use the bathroom, including the shower, independently to the best of your abilities.
The first thing you will want to do when assessing the situation in your loved one's bathroom when deciding if there are changes that need to be made to make it safe for them to use on their own as they are aging in place is to review the bathroom layout as it currently stands. You will want to look at whether or not the bathroom, as it is currently laid out, will meet the safety needs of your loved one, if you determine it will not, here are some things you can consider adding to make it safer.
1.) Grab bars in the shower and near the toilet. One of the most dangerous things about a bathroom for someone who is struggling with mobility is the fact that bathrooms require a LOT of movement. For instance, climbing out of the shower often requires one to lift their leg over the tub in order to set your foot down on the outside of the tub. This can lead to a dangerous situation, but a grab bar may aid in this transition between the shower and the bathroom floor.
2.) Install a raised toilet seat. Getting on and off the toilet for some may be challenging and a raised toilet seat can make this easier. This daily task can be one that could be insurmountable in a traditional outfitted bathroom setting, but making this small change could make the bathroom more accessible for years to come.
3.) Improve the lighting. Whether there are windows in the bathroom or not, you will need to review the lighting that currently exists in the room. A dimly lit room can lead to major issues with not being able to see where one is stepping and therefore can leave you unstable and at risk of a fall. If the currently lighting does not do a good enough job at keeping the bathroom lit, especially in the shower, you may want to have someone install additional lighting to insure that your loved one can see each step she/he takes.
Making changes to a bathroom can be somewhat expensive, but these changes can also make the life of your loved one who is aging in place feel much more independent. If she/he is reliant on someone else to help them in or out of the bathroom it can be quite demoralizing, but if they are able to make it there on their own safely and without a significant amount of hassle they may be able to live independently for years to come.