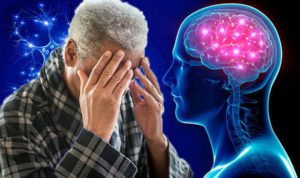 During the holiday season you might be in a position to visit with an older loved one for the first time in a long time. In some cases, it might be a full year since the last time you saw your elderly loved one. A lot can transpire in a year and the holidays are a perfect time to do a quick check-in to make sure everything is still ok with your loved one.
While you probably don't want to spend your whole holiday family gathering hunting signs of Alzheimer's Disease there are a few things you can be on the lookout that might be a sign. In many cases these signs or symptoms can be mild and may be difficult to detect. In other cases, they will be more obvious. In any event, some of the signs you should be on the lookout for during your family's holiday gathering may include:
Changes in behavior: a memory issue that may affect their daily living is a good sign of possible concern.
Taking more pictures: we are all surrounded by phones and cameras these days, but if an older loved one starts to take more pictures then they usually would this could be a sign that they are having trouble remembering places and events and are taking pictures to jog their memories.
Repeating questions: if you are having a conversation with your loved one over the holiday and they ask you the same question multiple times, this could be a sign as well.
The main objective here is to notice a change in behavior that could effect their daily living. If this is something you noticed you may need to have a conversation with your loved one and open up the possibility of seeing a medical professional. As a home health care agency in Connecticut we offer services that can help your loved one who may have been diagnosed with Alzheimer's Disease live a fulfilling life. Contact us if you are in need of assistance.