For all of us living in 2023 identity theft is a serious issue that requires vigilance and some level of understanding of technology and the dangers behind it. For those who are aging in place, the risks are even more pronounced, especially for those who did not grow up in an age of technology and yet are still utilizing technology for a variety of things now.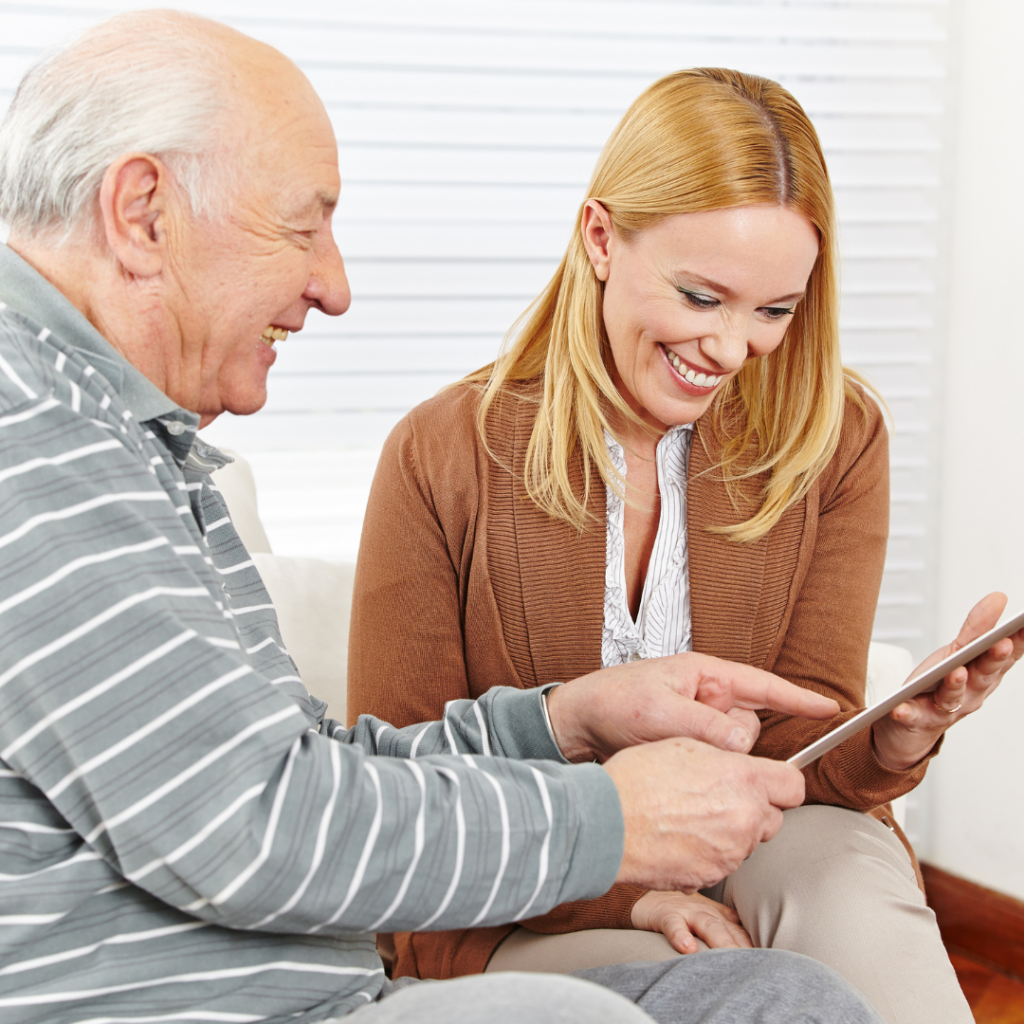 The cliched joke of the grandparent asking their grandchild how to use technology has been played out in many places, but often it is the younger generation who has a better handle on technology then we might and so relying them is a good starting point. However, there are some things that you should know to protect yourself against identity theft whether your grandchild is around to ask or not.
Basic protection strategies will help keep your information safe and limit the chances that you will find yourself being impersonated by someone who is trying to steal goods and services. When you're thinking about using technology whether it be your phone, computer or any other device in your house that may be accessing the Internet you should consider some of the following tips for keeping yourself free from having your identity stolen.
1.) Change your passwords regularly. Yes, it can be time consuming and cumbersome to change your passwords regularly to keep your identity safe. Companies that you interact with may be the victim of cyber attacks and if that is the case your information may be exposed. Most companies will notify you if that is the case so you can change your password before it is too late, but why wait to be notified. Take a few minutes and change passwords on sites you regularly visit like your bank or stores you frequent online so that if your the company's records are compromised your information will be a little bit safer.
2.) Be careful what you open in an email. Emails from senders that you don't recognize are generally pretty easy to spot, but in 2023, hackers are becoming more and more sophisticated and can make an email look like it is coming from your bank or other company or institution. Banks and financial institutions especially will never ask you for your password through an email or any account information. If you get an email from a bank or financial institution and you are concerned about it's contents you can delete the email and then go directly to their website and put your information in there. Following a link can give hackers a direct entry point to all of your information.
3.) Keep personal information private, especially online. The more information you share online the more chances a nefarious actor will have to steal your identity. It can be tempting to share things about your personal life with others, but remember, whatever you put online will be there for ever and if you have your birthday on your social media for instance, it may end up being the last piece of information that hackers need to steal your identity. If you wouldn't shout it in the town square, don't share it online. Your personal information is your own and you do not want people with bad intentions to get their hands on it.
While there is never any fail safe way to keep your identity from being stolen, taking these three tips very seriously is a good first step. Especially if you are aging in place you will want to keep your information online free of any personal information so hackers cannot access your information. The dangers of identity theft can happen in the blink of an eye and if they happen to you it could mean serious consequences for your personal safety and your financial safety. Knowing is 3/4 the battle, so now you know, it's time to action to keep yourself safe.