Aging in place is a very personal thing to do and therefore there are a lot of different ways to handle it when you're living independently. There are both short and long-term things you should consider and discuss with your loved ones before you make the decision to stay in your home while you age. You should also be consistently checking in with your caregiver to reassess your situation and make sure it is still working for you and those who are providing assistance to you throughout the days, months and years you are living independently.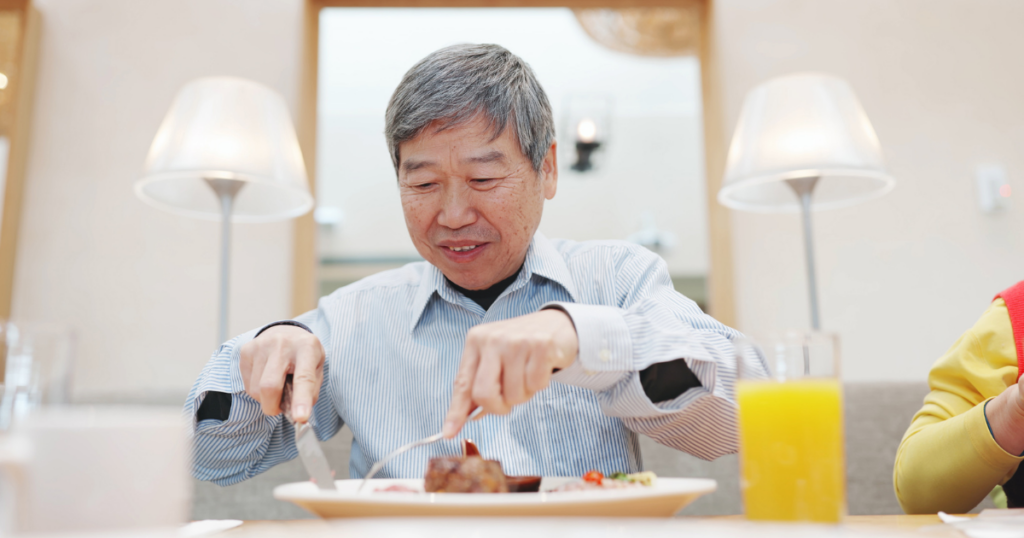 These conversations about big and important things are critical to have as you're considering aging in place, but also on a more regular basis so you can make sure you have the necessary resources and skills to live independently successfully. Along with these conversations there are also some habits you should develop that require daily attention and will help make your experience successful for the long-term. Some of these habits are quite simple, but can make a lasting impact on your ability to live a long and healthy life independently at home.
Those people who have successfully continued to live independently have found that these habits are the keys to success.
1.) Stay active. Your level of activity will depend on how mobile you are, but this can mean everything from a light walk daily to keep your body active to a game of online chess with a friend to keep your mind active. You can do simple things like chair yoga or some very light stretching if you're able. Staying active is one of the best things you can do for your long-term health, but physically and mentally. If you are able to get up and move each and every day your body will thank you for it and you are much less likely to experience some of the issues that those who are sedentary and are aging in place experience regularly.
2.) Eat a healthy diet. Often diet and activity go hand in hand to help you live a healthy lifestyle. When you're aging in place it can be quite difficult to continue to stay on a healthy diet, especially if you are no longer able to cook for yourself, but taking advantage of meal and grocery delivery services can help you stay on a healthy eating track. Those who continue to strive to fulfill a healthy diet as they age in place are generally able to live a more independent life. While your diet is not the only thing you should think about when you are thinking about how to successfully age in place, it is one of those quite important things that will allow you to take full advantage of your well-being for years to come.
3.) Get enough sleep. We all suffer from aches and pains as we get older and that can make sleeping a little bit more challenging, but there is nothing that is going to make you feel healthier then getting a good, restful sleep. In fact, if you are living independently there is nothing that says you cannot get a good sleep overnight and then also take a nap in the middle of the day. A well rested body is one that can bounce back from medical setbacks more easily and by getting enough rest the first two items on this list will be significantly easier to achieve.
For those that are aging in place or considering it there are a lot of considerations to take into account. You will need to think about your living arrangements and your financial health and well-being, but getting a handle on your lifestyle habits can make the biggest difference of them all. The healthier, stronger and more well-rested you are the greater your opportunity to live independently longer will be. These habits are tough for anyone to follow, but as you are aging in place, you can take time to focus on developing these habits so you can achieve the ultimate in comfort.