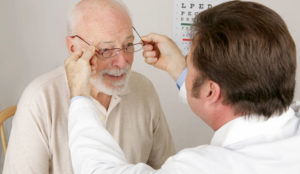 When you're shopping around for your Medicare plan you'll want to consider all of the normal things you think about when looking at healthcare. You'll want to consider the cost, both of the premiums and the out-of-pocket expenses. You'll want to consider if you'll be able to stay in-network with your current doctor. You will also need to figure out if your prescriptions are covered. These are all things that you must think about when you're selecting your Medicare plan.
Did you know there are also some added benefits that you could be looking for with your plan? These benefits not only make it easier for you to get all of your healthcare needs covered, but they also allow you to keep everything in one place without having to reach from one plan to another when you're in need of medical care.
Here are three added benefits that you should be looking for from your Medicare plan that you might not otherwise be on the lookout for as some of these plans include:
Vision coverage
Dental coverage
Hearing coverage
While you might not be looking for these coverages in a Medicare plan, there are many plans that offer it and it would be a good way to consolidate your bills into one spot and keep all of your medical needs under one plan.
Medicare premiums are at historic lows right now and it may be a good time to expand the coverages you are getting through your plan so you can have a complete healthcare plan.