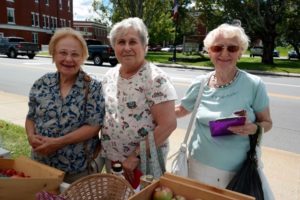 As the summer months approach and your loved one is aging in place, you'll likely start to notice a new outlook for your loved one. Whether he/she is mobile or not, the summer months provide some welcome relief from the rainy doldrums of the spring and the long cold months of winter. Your loved one may even start to enjoy being home and able to take advantage of the summer months.
Here are just a few of the reasons you'll start to notice that even with the ailments that require a home health care agency in Connecticut to come visit, your loved one will start to perk up and enjoy this time of year.
1.) Longer days: During the cold, dark, and damp months of winter, the days are short and it's quite easy for your loved one to just sleep through the day or sleep far more often. This can often lead to more depression and mental health issues. During the summer months though, the days are stretched out nice and long with plenty of daylight to allow for less sleep and more interaction, this is good for your loved ones mental health.
2.) Fresh air: Whether your loved one is confined to a bed or is able to get out and move around, the fresh air that summer brings can be achieved by open windows and doors or by a leisurely stroll to take in Mother Nature's medicine, the beautiful fresh air.
3.) Fresh food: There is nothing better for an ailing body then fresh vegetables and fruits that are locally grown. This time of year there is an abundance of fresh from the farm fruits and vegetables that will not only be tasty, but may just be exactly what the doctor ordered.
There are so many physical and mental health benefits to this time of year. Taking advantage of at least a few of them with your loved one who has chosen to age in place is the best thing you, as a caregiver, can do for him/her this time of year.