When your loved one is aging in place there are certain times of the year where hazards are greater than other times of the year. One of the most dangerous things that can happen to those who are aging is to be involved in a fall and believe it or not these types of incidents happen more frequently in the summer months then at any other time of the year.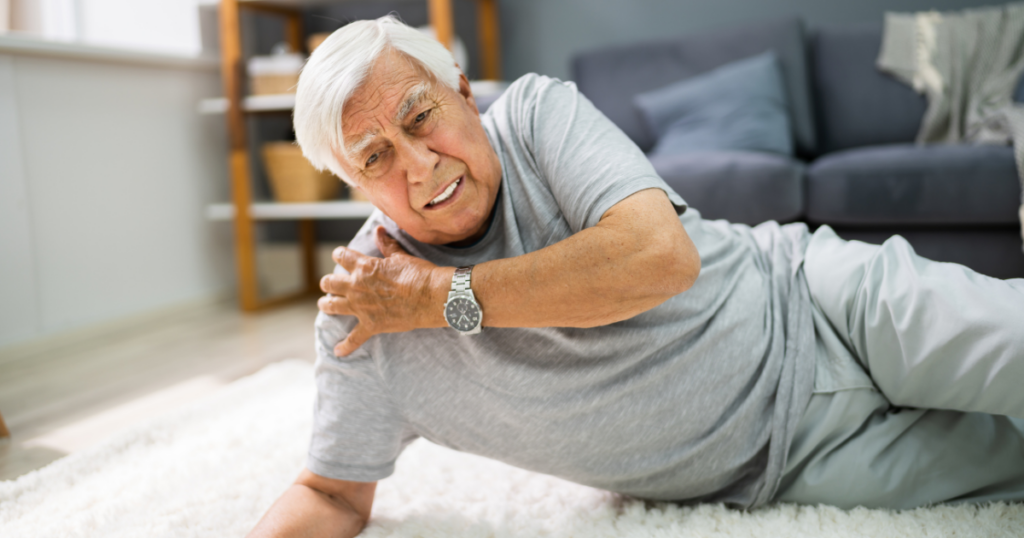 If you are the caregiver for someone who is living independently you will want to make sure she/he is aware of the dangers that can come from the summer months. A fall can be dangerous and have devastating impacts on the health and well-being of an aging adult. If a fall were to occur, not only could the injury be severe, but it can also be long-lasting which could make for a months or even years long recovery and cause mobility issues.
Here are some things you should make your loved one aware of as the summer months heat up and these types of falls become more and more common through the dog days of summer.
1.) Hydration can play a key role in protecting you from an unexpected fall. If you are not getting enough fluids and wind up dehydrated you can put yourself at risk for a fall because with dehydration comes dizziness and being light headed. If you are dizzy or experiencing some level of being light headed you will not always have your balance which can lead to a devastating fall.
2.) With the heat of the summer months comes unexpected rainfall which can arrive fast and furious and cause the surfaces around your home to become slippery. If your loved one is not careful, especially in the hours after an unexpected rainfall she/he may slip and fall on a surface that is otherwise safe when it is not wet. Slippery surfaces are a huge danger to those that are aging in place and your loved one should be made aware of this danger before the summer begins.
3.) Depending on your loved one's mobility, she/he may find themselves more active in the summer then during any other season of the year. If they are able to go out for walks or hikes or just spend more time outside to get fresh air, the increased activity will put them in positions that may be more conducive to experiencing a fall. If you are adding the increased activity you should be aware that those that spend much of their time inside and seated or laying down will need to be eased in to a new activity so that injuries do not happen.
With these risk factors it is important for you to have a conversation with your loved one who is aging in place about the increased risk for falls over the summer months. She/he may not be paying attention much to the change of season and the chances that they will become injured due to an unexpected fall, but you should be aware of this and share that information with your loved one. As the summer turns into fall there will be other dangers to be aware of, but for now, focusing on these three increases in dangerous behaviors can keep your loved one free from injury.