There are too many millions of unpaid family caregivers in the United States to count. As a caregiver for your family member or loved one who is aging in place it is your responsibility to make sure they live out their lives with dignity and respect. It can be a difficult and thankless job that requires many hours of work that often goes unnoticed.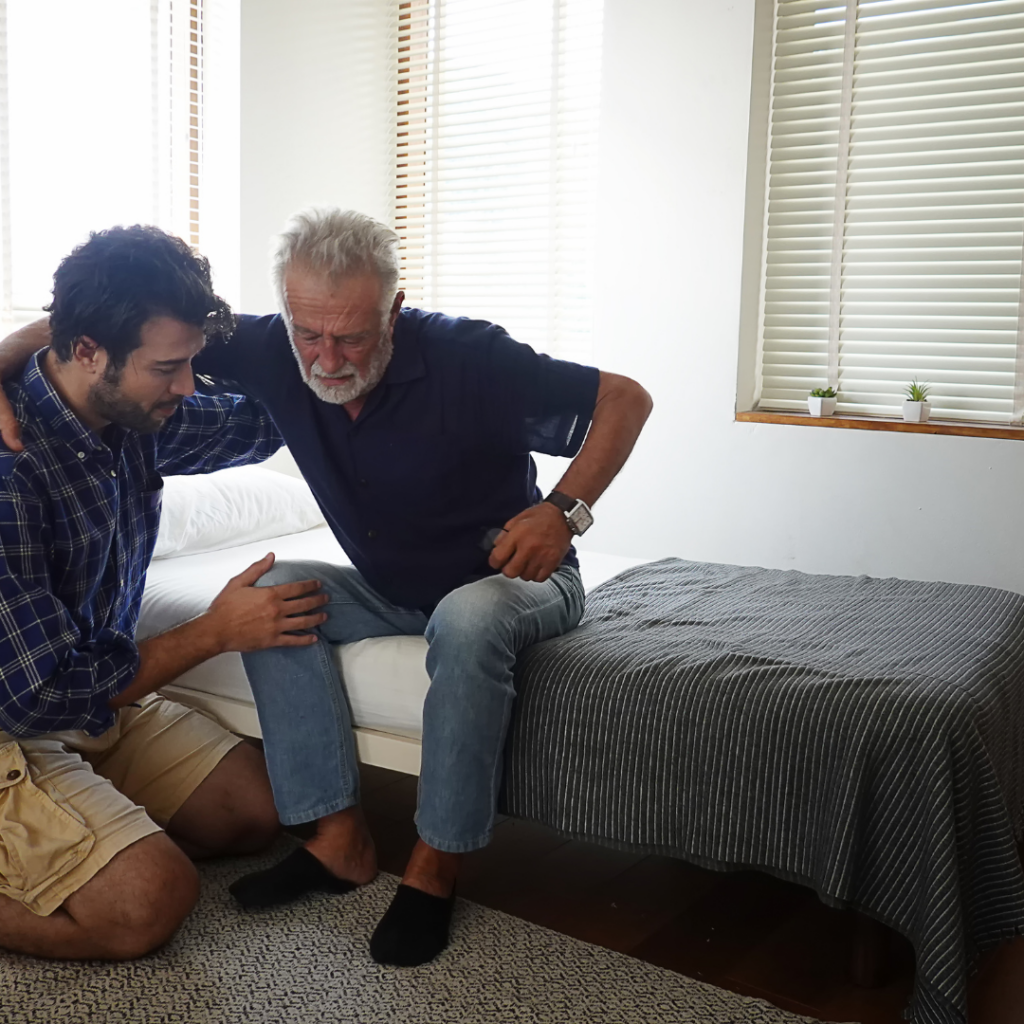 As the caregiver to someone who is aging in place you know that it requires both time and skill and there is little training that exists. While there are some resources online, they can be scarce and difficult to navigate. Over the next few months we are going to work on providing the resources you can use to be the best caregiver you can be and put all of the resources you can put to use at your fingertips.
This week we are focused on building the confidence of your loved one in your abilities as a caregiver to guide them through a potentially difficult time in their lives. Confidence is one of the biggest keys to becoming a truly great caregiver so you can provide the best care for your loved one. To start to build the confidence of your loved one you should follow these three rules of thumb.
1.) Start small. If you attempt to get your loved one to take one giant bite of the apple you may be setting them up for failure. If you work with her/him to develop strategies that will get them moving in the right direction, you will start to build their trust which is a cornerstone of confidence. For instance, if your loved one is having difficulty eating, you can quite literally encourage her/him to have a single bite or two of the food that you are putting in front of them. As they start to feel the affects that eating has on their body they will become more confident in your ability to provide them with nutrition and sustinence.
2.) Provide consistent encouragement. Maybe your loved one is struggling with mobility and you want to work with her/him on getting from their bed to the couch on their own. Some simple words of encouragement and a little scaffolding should do the trick. Encourage her/him to take a few steps each day and gently push them to do a little more and a little more as the days go on. Small bits of encouragement will lead to big results.
3.) Take a look back at their successes. There will inevitably be good days and bad days in the process of caring for your loved one. On a particularly bad day, help remind them of the successes that they have had before. It is ok to have a bad day, but if it lasts too long without positive reinforcement of their past successes it can become a problem in the long term.
Spending time building the confidence of the person you are caring for who is aging in place can be a long and arduous process, but it can also be quite rewarding when that confidence develops. It will also help you be a consistently good caregiver for your loved one for days, weeks, months and years to come.