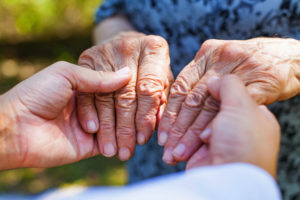 Evidence is currently showing that there is some good news in the research about ways that you or your loved one can reduce the risk of cognitive decline. Taking the following steps can help to slow the onset of Alzheimer's Disease or Dementia. While these steps can help slow the rise of these medical issues, you should still be under the attention of a medical professional if you've been diagnosed with one of these diseases.
1. Keep your blood pressure in check
2. Lifestyle choices including exercise and a good diet (a Mediterranean diet is recommended)
3. Cognitive and social stimulation
Overall the recommendation is to stay healthy and avoid smoking and drinking alcohol to reduce your risks of this type of cognitive decline.
With nearly six million Americans suffering from Alzheimer's Disease or Dementia, there is no time like the present to start thinking about your own health and how you can reduce your risk of being among this group as you age.
If you or a loved one is diagnosed with Alzheimer's Disease or Dementia and are planning on aging in place while you battle this disease, we can help. We have trained medical professionals that can provide home health care in Connecticut to those battling these difficult issues.