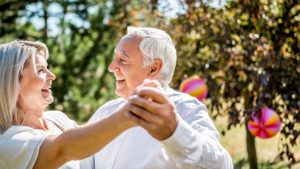 Hear at Masters in Home Care we are committed to providing the very best in home health care in CT.  One of the ways we do that is with our program that helps those living with diabetes take care of themselves in the home.  Our diabetes program can help you if you're struggling with the ailment in the comfort of your own home and allow you to treat this condition while being surrounded by loved ones and the things you hold dear.
In that vein, here are three ways that we have found that getting treatment for diabetes in your home can improve your quality of life.
1.) Reduces re-hospitalization: One of the difficulties when treating diabetes is the need to consistently be in and out of the hospital for various treatment.  We work with you at your home to find ways to avoid this very difficult part of healing.
2.) Promotes independent monitoring: When one of our patients is diagnosed with diabetes the most powerful thing we can do to improve quality of life is to encourage the self-monitoring of the condition.  This will enable a more independent lifestyle and lead to a quality of life that is easily managed.
3.) Development of healthy personal habits: A key component of treating diabetes is the habits of the person who is diagnosed.  Whether it be encouraging healthy eating, an active lifestyle or close monitoring, our home health aides will work with you to make sure that you are feeling better and have developed a routine that will allow you to continue on a path to living a better quality of life.
Working with our home health aides you will find compassion and an understanding of the difficulties of living with diabetes.  They will work with you to make the best quality of life they can.