It's been a long and tiring road for many over the last couple of years and for those that are aging in place it may have been an even more difficult struggle. Your loved ones who are living alone and are aging in place may have found 2020 and 2021 to be socially isolating and more of a struggle then your average person living through this pandemic.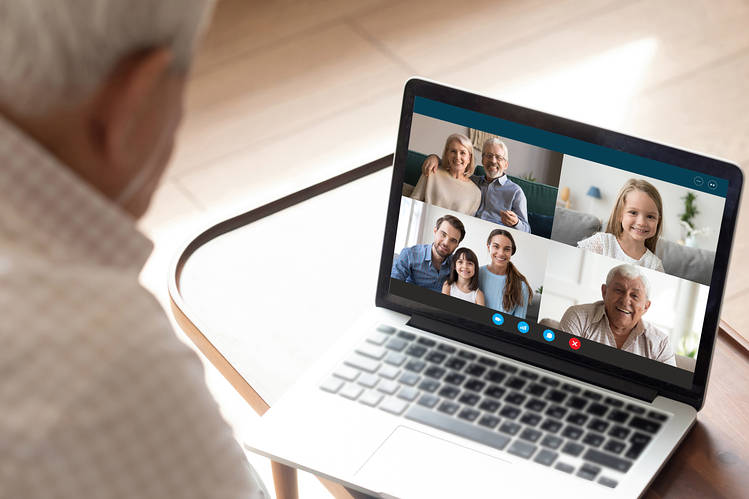 With vaccines and booster shots administered 2022 has the potential to be a more joyous time and a year where we can return to some sense of normalcy. In order to get there, you can do your part to help make your loved one's year more comfortable and enjoyable, regardless of the state of the COVID-19 pandemic. Here are some things you can do, especially if you are visiting your loved one over the holidays to improve their comfort level and give them the best gift of all, comfort in the new year.
Help them reorganize their home to make it easier for them to get around the house with less risk of injury. Moving furniture and making a wider path for them to move throughout the home can make a big difference in their comfort level.
Work with them to set up some technology that can help make routines possible. For instance, you can help them get to a point where their lights are coming on and off at certain times so they don't have to worry about that. There are systems you can put in place to get their coffee made in the morning or hear the latest news at a certain time. The possibilities are endless when integrating technology and the more creative you get the more comfort you may be able to add.
Make sure that "virtual connection" is easier and more possible. Can they connect virtually with you and their grandkids? Do they have childhood friends that they want to connect with or a book club that they haven't been able to participate in for two years? You can make this setup easier for them to use so it's not a hassle to connect with others outside of the home.
These past two years have been challenging for us all, but now we have the ability to get up off the mat and start putting things in place now to make 2022 a better year for you and your loved one who is aging in place. Comfort will be key and you can make that happen.