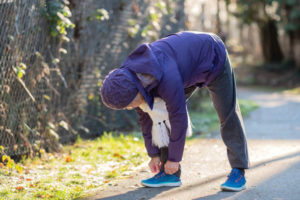 We have talked about it many times that the gloomy winter months can lead those of us aging in place to feel isolated and depressed. This has been true for years, but no year more so then this one. After the long, isolating winter of 2021, those aging in place are hoping that the later winter and early spring months will bring a breath of fresh, warm air into their lives. Towards the end of March and into early April the weather can go one of two ways and we're hoping that warmer weather is nearing.
When the warmer weather arrives you can start to do some things that will brighten up your day and encourage a lighter feeling in your life.
Start by opening the windows. This is best done during the peak of the afternoon when the weather is at it's warmest. Even with warmer temperatures during the day, the evening and early morning can get particularly cold. This time of year you will generally only have a small window of time to keep the fresh air streaming in. There is, however, nothing more welcome in the spring then the smell of fresh air and the chirp of an early spring bird.
Have a small gathering. When the weather is warm enough to be outside, you can safely start to see friends and family. Keep the group small, but welcome them to your home for some outdoor catching up.
Go for a walk. If you are mobile, the late winter/early spring months can be a great time to go out for a walk. Beware of the possibility that there will still be a little ice or snow left on your path.
This winter was a tougher then usual one for those aging in place. As the calendar turns, we're looking forward to warmer weather and visits from friends and family ahead.