Here at Masters In Home Care we take great pride in being a place that our team loves to come to work each and every day. It is an honor to be able to share, for the second year in a row, that we were recognized by the Hartford Courant as a Top Workplace for 2023. Having been recognized for this prestigious award for the second year in a row is a testament to the hard work and dedication of our team who work tirelessly to maintain an employee culture of teamwork, achievement and satisfaction.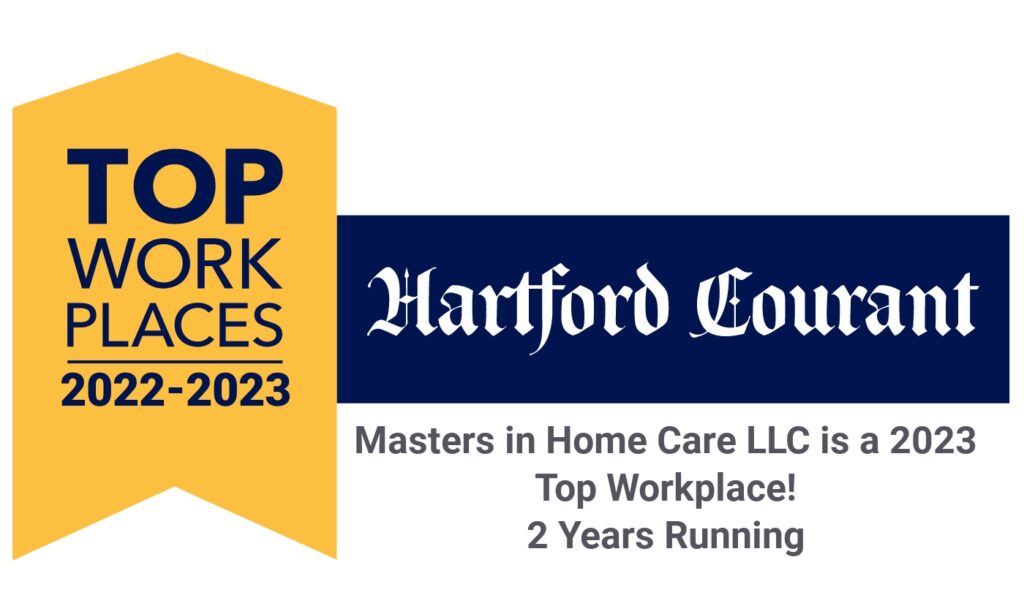 What makes this honor so special for us is that the results are based on an independent 3rd-party survey that spoke with our employees about 15 key culture drivers that include connection, execution and alignment, just to name a few. These surveys were done in a confidential manner to make sure that employees were able to speak openly and honestly about their experiences working for Masters and we are thrilled to report that the consensus was that we are a great place to work!
"Our team members work night and day to make sure they meet our commitment to our patients, our staff and our communities and being recognized as one of the top workplaces in the state is a testament to that work," said Chris Pankratz, CEO of Masters. He continued, "Our company offers big company benefits to our employees with a family feel every day. We pride ourselves on being able to offer the most comprehensive set of tools and support to our growing team."
While Masters In Home Care continues to provide high quality, experienced patient care, it is equally important that the team feel welcomed, included and supported in their day to day responsibilities. It is with a compassionate eye on patient care and a commitment to our team to feel valued and appreciated that Masters will continue to grow in years to come.
Administrator Donna Koczera wanted to note, "it is a privilege for us to be able to work in our communities and serve people with compassion and care. We value the contribution that each of our team members gives to that mission."
"A large part of our incredible team spends their days caring for our patients in their homes," said Michelle Holt, Director of Clinical Operations, "so we aim to provide world class supports for them while they are in the field."
If you'd like to explore career opportunities at Masters In Home Care you can visit our careers site here.