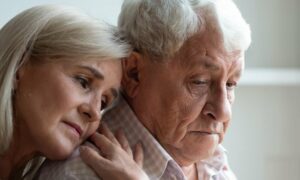 With our fast paced lives it can be tempting to send a card or make a quick phone call to dad and let him know you're thinking about him, just to leave it at that.  Your dad will be grateful you remembered, but there is something you can do that would be even more meaningful then that.
Dad's can put on a tough exterior, but as they age they too need time and a good quality check-in to ensure that they are doing ok and are healthy.  This is where you come in, especially if your dad is aging in place on his own.
Through your whole life dad took care of you, but it may be time now to take care of him.  So, on this Father's Day, here are a few things you can do to make sure that he is living a good, happy, and healthy life in the coming days, weeks, months, and years.
Bring him dinner and make sure there are enough leftovers for the next few days
Speak with him about his health to make sure he is getting what he needs.  This should be more then just a how are you feeling discussion.  Be sure to ask him about particular ailments and areas of concern
Take him out for a walk
Spend an overnight, if you have time.  When you spend time with a loved one who is aging in place, an overnight really gives you a clear understanding of what is happening while you're away
Share with him.  Knowing what is going on in your life can be life sustaining for anyone who lives alone.
Father's Day can be more then just a Hallmark holiday.  It can be a time to really take stock in how your dad is doing and what you can do to continue to help him live a quality life as he ages in place.  At the very least, pick up the phone and call your dad on Father's Day so he knows you're thinking about him.